PGB develop in house guidelines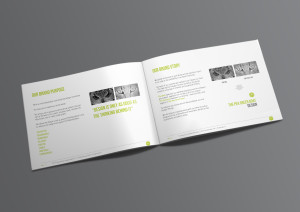 They say painters and decorators never paint their houses – it's much the same for graphic design agencies. There's always a client deadline to meet and very often it's difficult to make space for in-house documentation.
However, we strongly feel that we should practice what we preach, so we designed our own brand identity manual communicating guidelines for our brand. It contains our brand story, our company purpose, rules for our logostyle and it's implementation and the typographic styles that we use, as well as best practices on photography and illustration.
Clients that wish to ensure that their brand is communicated consistently and effectively should simply pick up the phone and we'll get together for a chat, perhaps we can help put some rules in place for your organisation or brand?